WOW YOUR ADVERTISERS
Make your publication even more attractive to premium advertisers. By requiring visitors to register for access to premium content, you're able to gather email addresses and contact information from as many subscribers as possible.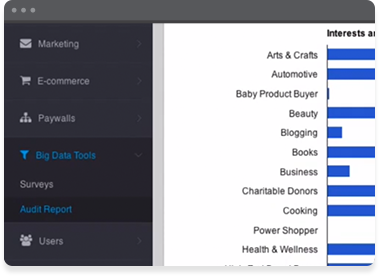 DETAILED PROFILES
This data can then be used to build detailed visitor profiles—offering insights into the demographics, behaviors, backgrounds, and daily habits of readers who visit your site.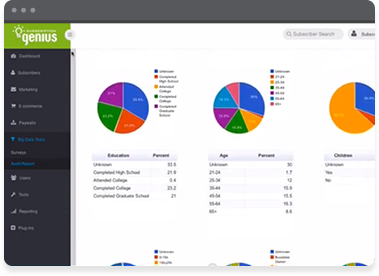 TARGET USERS
Subscription Genius tracks registered users across your website, allowing you to target visitors with custom advertising and promotions based on the sections and topics that interest them most.